Board of Trustees
Board Members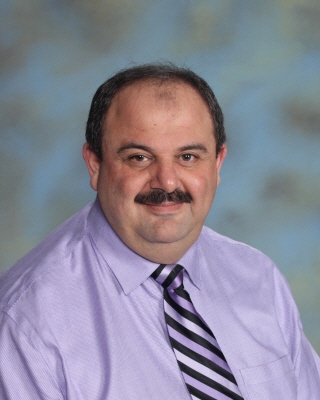 Khalid Tarabain is the Chairman of the Board of Trustees of Edmonton Islamic Academy and is the elected President of the Canadian Islamic Centre, Al Rashid Mosque since 1993. He is also a member of REACH Edmonton which is a City of Edmonton Council of Safe Communities Committee, a recipient of the Alberta Centennial Gold Medal, a recipient of Stars of Alberta Volunteer Awards and a recipient of RISE Lifetime Achievement Award which is an Award nominated by the Edmonton Mennonite Centre for New Comers. Khalid also worked diligently in forming a liaison committee between the Muslim Community and the Royal Canadian Mounted Police (RCMP) as well as a liaison committee between the Muslim Community and the Edmonton Police Service, which is referred to as the Chief Advisory Council. He studied Telecommunications at NAIT, and is the owner of multiple local businesses. Khalid and his wife Kathy have seven children; five of which have graduated from the Academy while two are still current students at the school.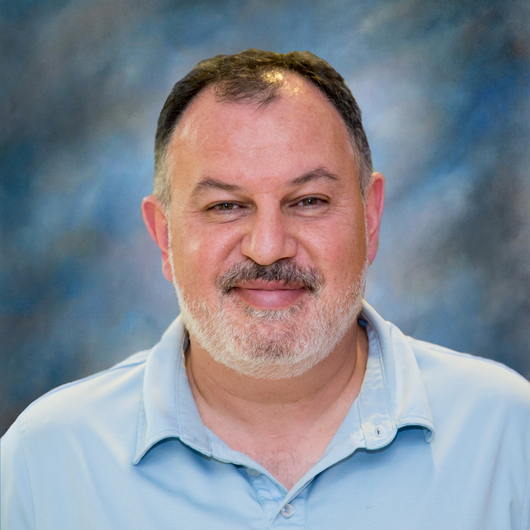 Khalid Mouallem
Acting Chair
Khalid Mouallem holds a Bachelors of Commerce degree from the University of Alberta; and is a successful entrepreneur of multiple local businesses. Khalid is an active member in the Muslim community who serves on the Board of the AMA Al Rashid Mosque, the Edmonton Islamic Academy Board of Trustees and the Islamic Funeral Society of Edmonton. Khalid and his wife Mona are proud parents of four daughters who all attended and graduated from the Academy.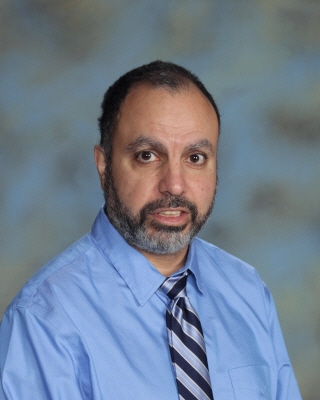 Tariq Deeb has been a member of the Edmonton Islamic Academy Board of Trustees for over 15 years. He has also served on the AMA Board for over 10 years. Tariq and his wife Hoda are proud parents of three boys who all attended EIA. His two eldest sons completed Grade 9 at the Academy and their youngest child completed Grade 12 at the school.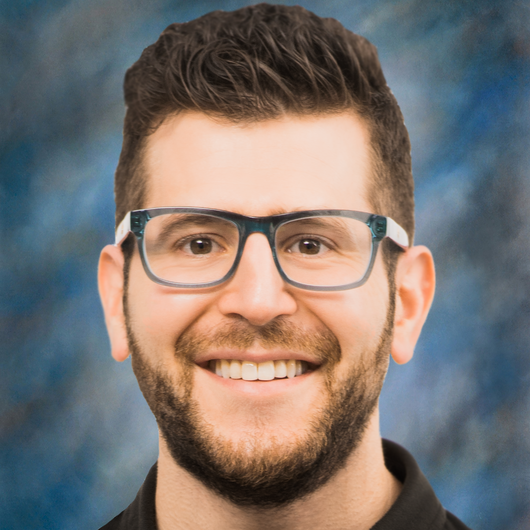 Taha Jomha is a Dentist with over 12 years' experience in private practice. Born and raised in Edmonton, he graduated from the University of Alberta in 2007. His hobbies include computer programming, running and reading.
Taha and his wife Sara are proud to send their four children to the Edmonton Islamic Academy.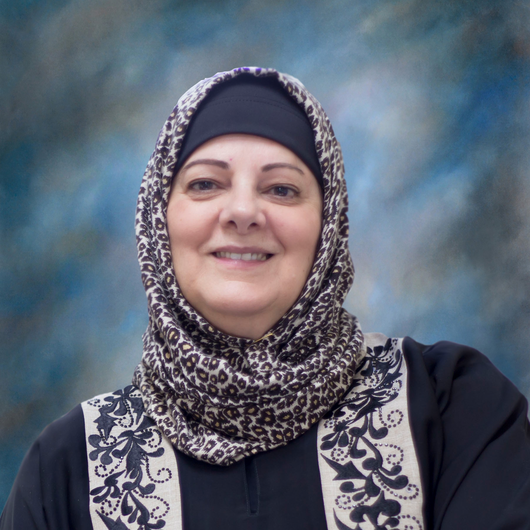 Dr. Mona Nashman
Advisor to the Board
Dr. Mona Nashman-Smith has held senior leadership positions in schools in North America, Europe and the Middle East and has served as a teacher, counselor and administrator for the past 40 years. She has led public, international and faith based schools around the globe. She has served in the positions of Secretary of the Association for the Supervision of Curriculum Development (ASCD) affiliate in Alberta, Canada; President of the Middle East International Baccalaureate Association (MEIBA); Commissioner for Middle States Association of Colleges and Schools (MSA) in the United States, Director on the Oman Medical College Board, Governor on the Association for the Advancement of International Education, and as a Member of the International Schools Advisory Committee for MSA. Mona initiated a Student Leadership Symposium in 2001 in an effort to bring student leaders from around the world together to explore real-life problems facing the 21st century and for each school team to develop action plans for their respective schools to counter the problems posed. The Symposiums continue today with schools from Argentina, Chile, China, England, Germany, Oman, USA and now the Edmonton Islamic Academy (Canada's representative) actively involved in the annual gathering. She holds a Bachelors of Education degree from the University of Alberta; a Master's of Science degree in international education from State University of New York; and a Doctoral Degree in Educational Leadership from Wilkes University in Pennsylvania. In 2016, HM The Queen of England appointed Mona as a Member of the Most Excellent Order of the British Empire (MBE) in recognition of Mona's services to the promotion of education and community relations in Oman and in 2017, Mona was inducted in to the Association for the Advancement of International Education's Hall of Fame for her contributions to international education. Mona was honored with the U of A's 2019 Distinguished Alumnus Award.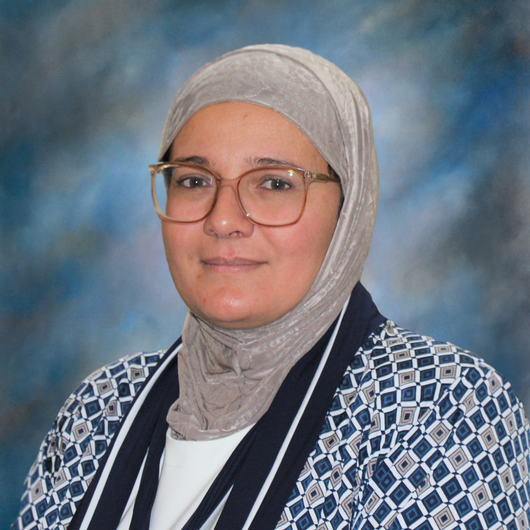 Nadia Ababna
Board Member
Nadia Ababna Migdaddy has a BSc. MA Degree in Pharmacy obtained from the Jordan University of Science and Technology (JUST). Nadia received her official certificate from the Pharmacy Examining Board of Canada (PEBC) when she relocated from Jordan to Edmonton.
Nadia is a proud member of the Canadian Pharmacists Association, Alberta College of Pharmacists (ACP) and the Alberta Pharmacists Association (RXA). Nadia worked as teaching assistant at the University of Jordan, a Clinical Pharmacist, and is currently the owner and Pharmacy Manager at the Jasper Avenue Medicine Shoppe Pharmacy.
Nadia and her husband Mohammed MigDaddy are owners of multiple pharmacies in Jordan and Canada, four of which are based in Edmonton. Nadia is also an active volunteer with the City of Edmonton, and the proud mother of her four children, Ali, Ahmad, Ella and Mariam who all attend the Academy.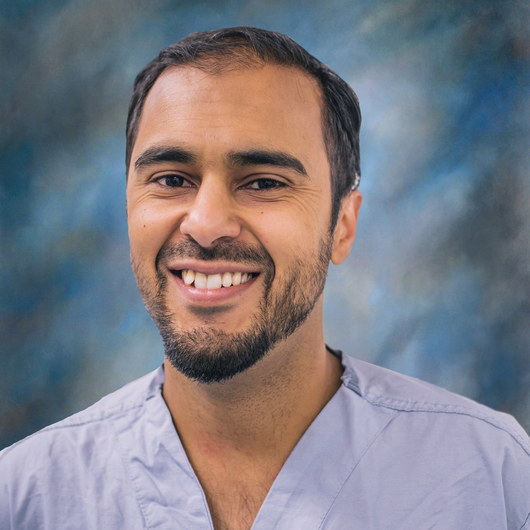 Dr. Yaasin Abdelrehman
Board Member
Dr. Yassin Abdulrehman started with the Northern Alberta Vascular Group in October of 2016. Prior to this he worked in Thunder Bay, Ontario, where he was instrumental in developing their Vascular program. He completed his residency and fellowship training at the University of Toronto and Manitoba. He takes pride in providing the best possible care for every patient. He has an interest in measuring and tracking quality outcomes. Other interests include surgical education. Dr. Yassin and his wife Samia have two children who attend the Academy.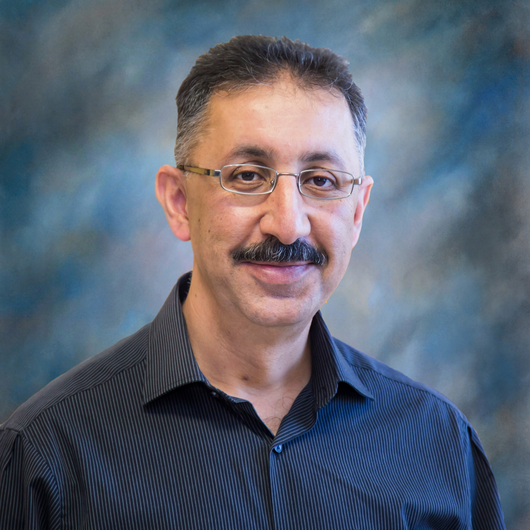 Dr. Farook Al-Shamali
Board Member
Farook Al-Shamali, Ph.D., is the Academic Coordinator of Physics courses at Athabasca University. His has teaching experience with both class-room based lecturing and distance education course delivery, and has a strong focus on eLearning. He is the father of three EIA alumni students who completed all their school years (KG – 12) at the Academy.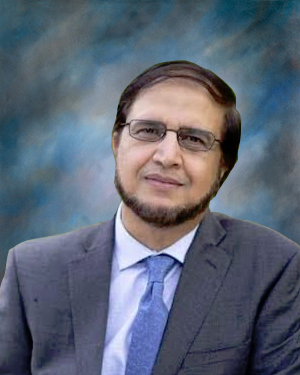 Abdul Alami is holding a Bachelors in Mechanical Engineering and a Professional Engineer designation. Abdul is a Team Lead with the Maintenance Management Team of Alberta Infrastructure and has been in the maintenance management profession for the last 30 years. He has delivered proactive maintenance training sessions and seminars to different industries and clients to promote Best Practices in Project Management, and Operation & Maintenance.
Abdul is also the Founder of AIYC Youth Club and Youth Center. He has made a long-standing commitment to work with youth, families and other social organizations in various communities throughout Edmonton. Abdul Alami is an international speaker who spoke at several conferences in Canada and abroad.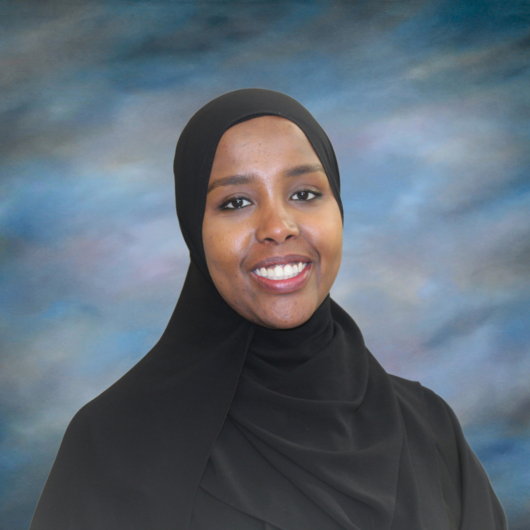 Muna Ali has been working as an Advisor for more than 9 years with the Government of Alberta for the department of Employment Standards Policy and Legislation. Prior to that she worked in the private sector in Ottawa, Ontario as an Employment and Career Consultant. She has over 15 years of experience in the Social and Community Service sector.
Muna attended Carleton University in Ottawa where she attained her Bachelors of Social Work and has completed studies in Interior Design. She enjoys Interior design, helping others and spending time with family.
Muna and her husband Shuaib have three children and are happy to send them to Edmonton Islamic Academy.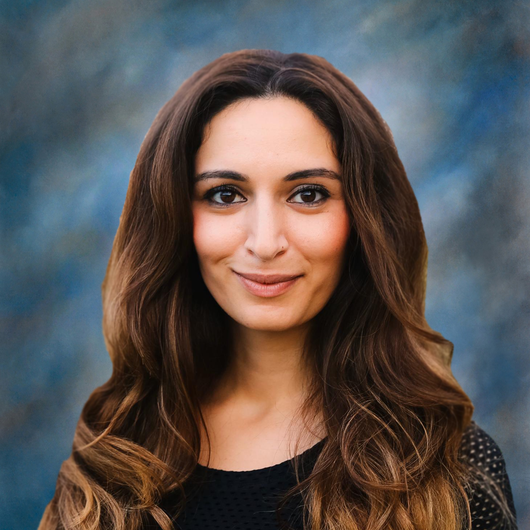 Mirna Eid is an HR professional who specializes in Leadership consultation and development. She is currently working at ATB Financial as a Leadership Consultant and is responsible for the development and delivery of talent, leadership, and performance programs. Mirna has had over 12 years of experience in Human Resources, engaging with leaders on people and culture practices, as well as leading the advancement of on-boarding, recognition, recruitment initiatives. Mirna holds a Bachelor of Arts degree and has taken numerous courses related to HR Management.

Mirna and her husband Samir have three children, two of which attend the Edmonton Islamic Academy.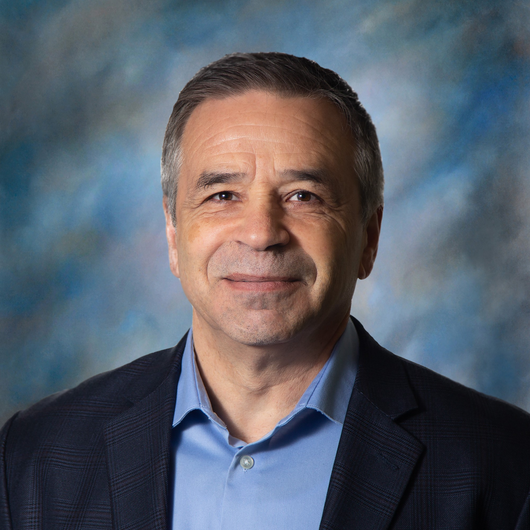 Ahmed Jomha was born and raised in Edmonton, Alberta. He worked in the family business before pursuing a career in law. He now practices in the area of business law in the firm Jomha Skrobot LLP. Ahmed currently sits on this board as well as on Serious Labs Inc., Canadian Lacrosse Association and Edmonton Miners Lacrosse Club. After work hours he is involved in coaching both hockey and lacrosse.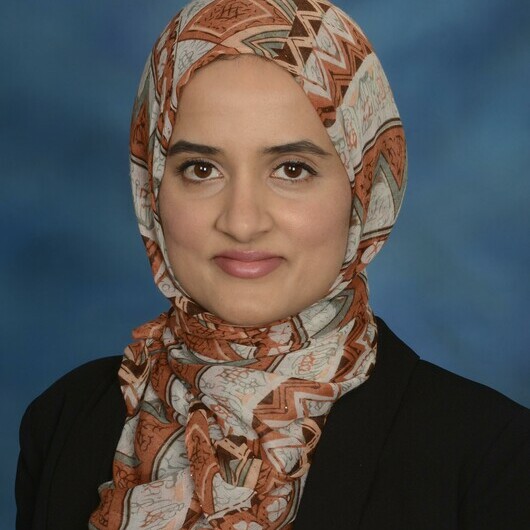 Dr. Salma Kiani
Board Member
Salma Kiani is a practicing optometrist here in Edmonton. She received her doctorate in Texas and continued her education in a residency program in Maryland. She worked as a faculty member at the University of Maryland School of Medicine. She moved back home to Edmonton in November 2018 with her two boys and husband.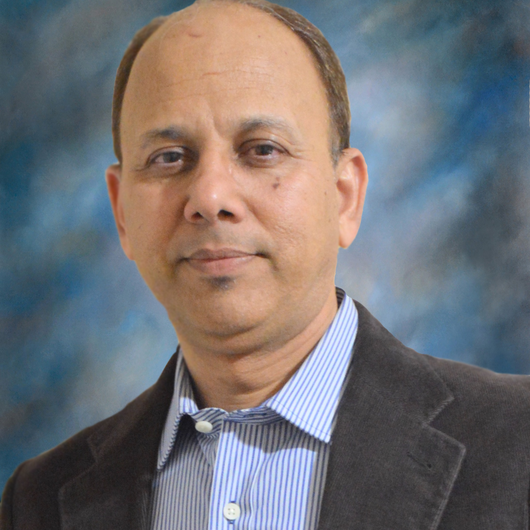 With over 20 years of experience in manufacturing, IT and the Telecom industry, I started my career journey as a software developer. After completing my Master's degree in Computer Sciences in 1997 I moved towards telecom network engineering and later ended up as a project management specialist.
Currently I am working as a Regional Network Manager at Bell Canada, managing infrastructure build projects and delivering NGCE broadband fiber optic network in the Western region.
Overall, I am a son, a brother, a husband, a father of two daughters and one son, a project management professional, a facilitator, and a volunteer to the community at large.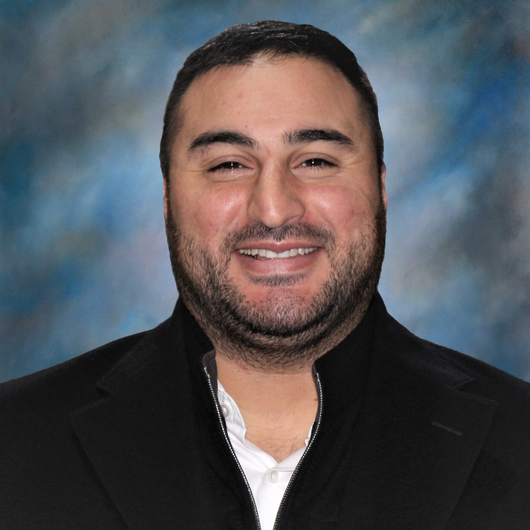 Hani El-Zein
Board Member
Hani El-zein is a Chartered Professional Accountant (CPA) who is currently a partner at OES GROUP LLP. Hani has been in the accounting profession for 14 years and works with all types of companies and industries. Hani and his wife Samia Elmostapha currently have 2 children that attend the EIA and are very proud to be a part of the school and community.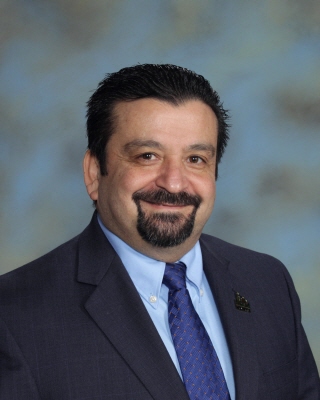 Walid Zein graduated from NAIT as a Civil Engineer Technologist in 1998 and since then has gained over 31 years in the industry. At present, he is a Senior Engineer Technologist for the Development Services and Development Engineering and Drawings Review Department at the City of Edmonton.
Walid has been serving on the Board of the AMA Al Rashid Mosque for over 10 years, and is the Al Rashid representative serving on the EIA Board of Trustees. He sat on the EIA Construction Committee and was the Lead of the Edmonton Islamic Cemetery Construction Committee. For a span of over six years, Walid was also the Al Rashid Mosque representative to serve on the Board of the Edmonton Islamic Funeral Society.
Further to his commitments to his Islamic Community, Walid was also the Vice President of the Canadian Arab Friendship Association (CAFA) of Edmonton for over 15 years, and the Vice President for the Canadian Arab Federation (an umbrella of the Arab Association of Canada). Walid and his wife Nancy are proud parents of three boys who all attended and graduated from the Academy.