Alumni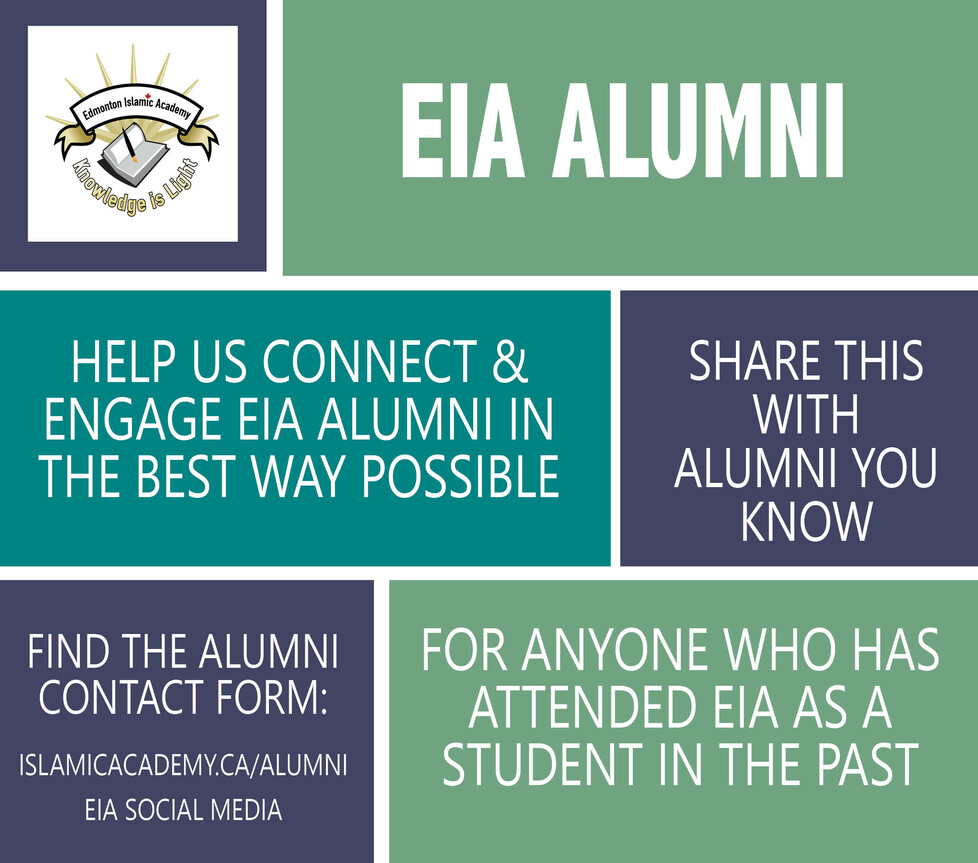 As a former student of Edmonton Islamic Academy, you are part of a growing community that exemplifies the EIA values and that we are proud to recognize as an integral part of the school's legacy.
We feel it is important to engage the Alumni community for a variety of reasons, including;
  ♦  Distribution of important school news
  ♦  Network and relationship building amongst Alumni
  ♦  Mentoring opportunities and engagement with current students
In order to develop an effective communication strategy for the EIA Alumni community, we need your input!  If you want to become part of the EIA Alumni network we need you to provide us with some information.
The information gathered will be used to build a more complete Alumni database and define a broader communication plan for the EIA Alumni community. Information will be shared with a small group of EIA staff, board members, and volunteers who are working together to launch this exciting initiative.
Thank you for being a part of our future! We look forward to bringing you the benefits of being an EIA Alumni!
Have you considered volunteering at EIA?
Are you an alumni....
  ♦  in university or college looking for community service hours? 
  ♦  open to mentoring others?
  ♦  willing to speak to students about your career or passions? 
  ♦  interested in getting involved with our Alumni working committee?
Please consider 'sharing what you know' and 'leading to make a difference by volunteering at EIA!
To learn more about volunteer opportunities please contact Mona Mouallem, Executive Assistant of EIA Secondary School at 780-454-4573 ext. 165 or mona.mouallem@islamicacademy.ca.
Upcoming Alumni Events
Upcoming events will be announced soon.