Athletics
Legends athletic programs offers opportunities to strengthen self confidence, discipline, determination, perseverance, endurance and courage.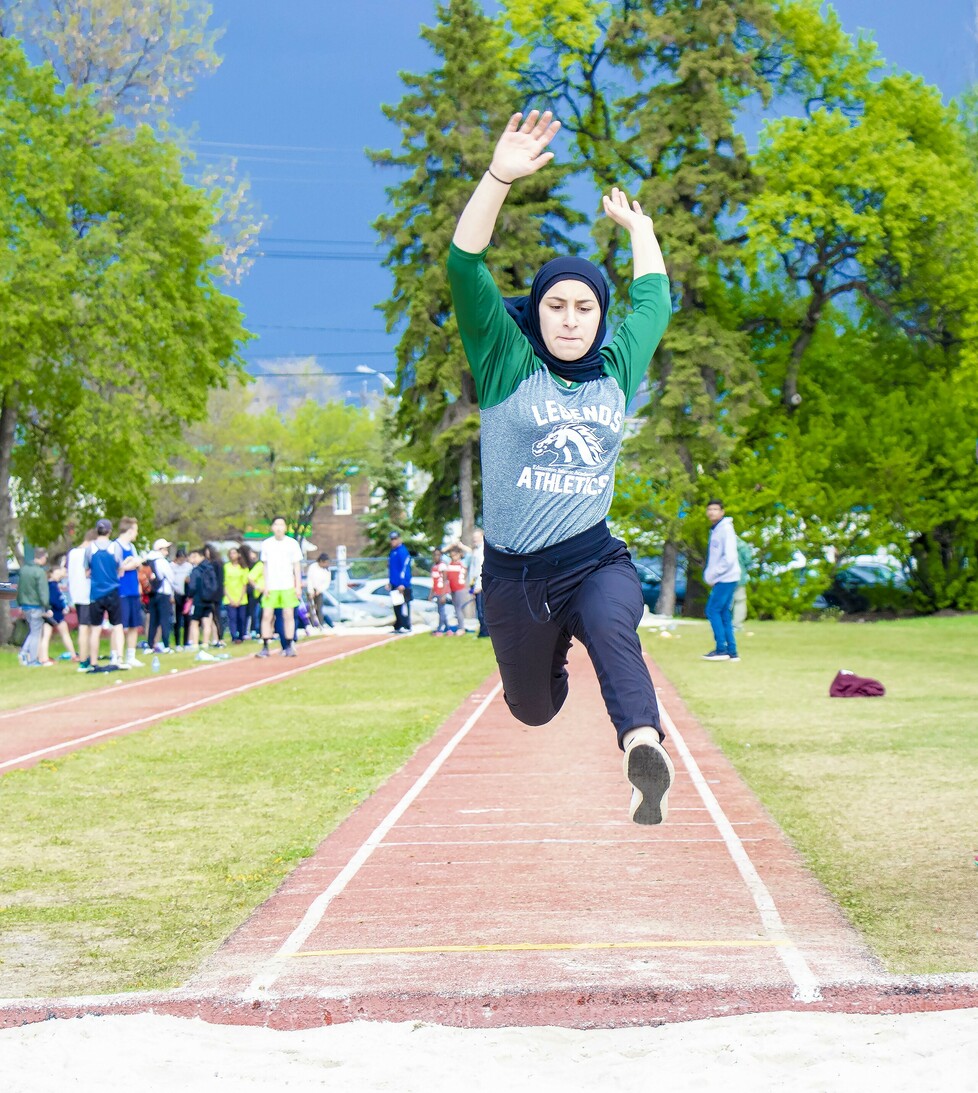 High school teams fielded more than 200 athletes, across all three seasons of any given academic year.  EIA sports teams competed successfully against another Edmonton area High Schools in Badminton, Soccer, Girls Tackle Rugby, Basketball, Track and Field, Volleyball and Flag Football.
Our Academy has one of the best gymnasiums in Edmonton.  It can be subdivided into three smaller units so that all types of sports teams and instructional groups can be accommodated.
We believe the athletic teams at EIA should play for a purpose greater than winning.  While we certainly can and do win on the fields and courts, we always want our student-athletes to remember that the purpose of competition is to use the gifts given to them by Allah SWT.
Metro Athletics  Information ( High School Only ) 
Public Athletics ( Junior High Only ) 
Our School Sports Teams
Junior High Sports Teams
Cross country 
Boys Soccer 
Girls Soccer 
Boys Volleyball 
Girls Volleyball
Basketball Sr Boys 
Basketball Jr Boys
Basketball Sr Girls
Basketball Jr Girls 
Badminton
Flag Rugby Girls 
Flag Football Boys
Flag Football Girls 
Track and Fields 
Our High School Teams
Volleyball Boys
Volleyball Girls 
Basketball Boys
Basketball Girls
Badminton
Soccer Boys
Rugby Girls